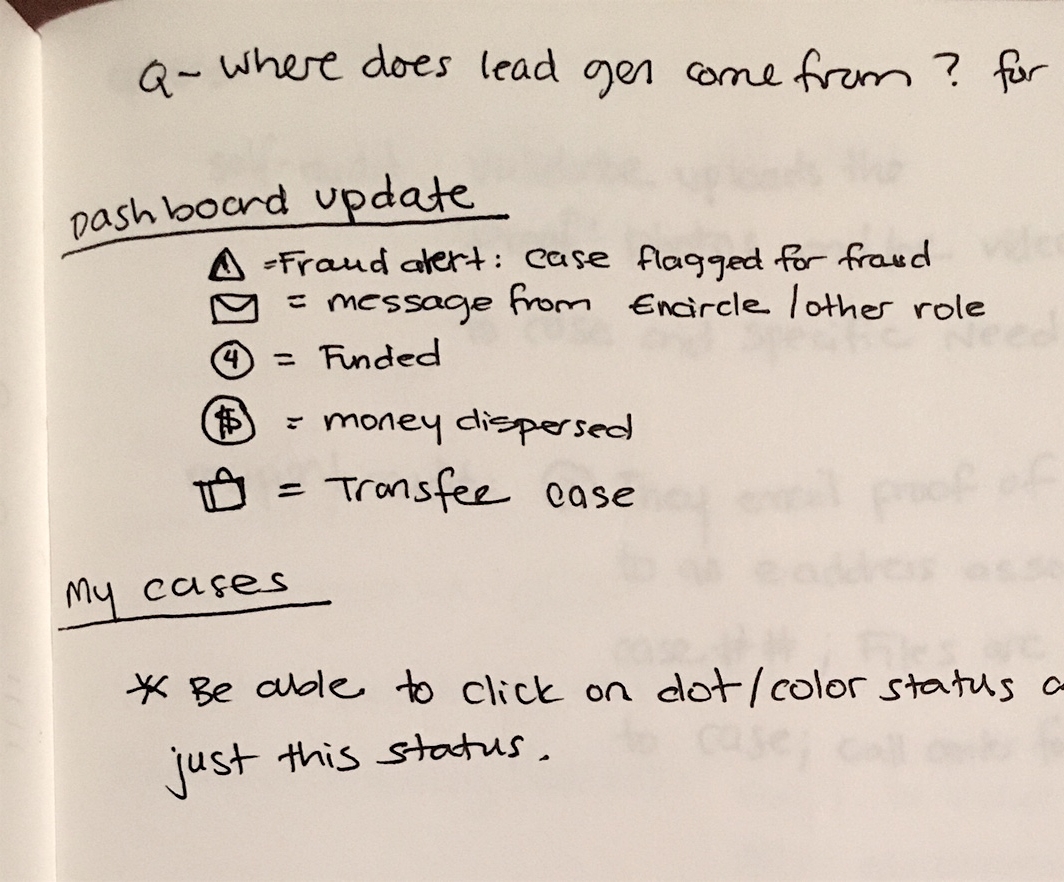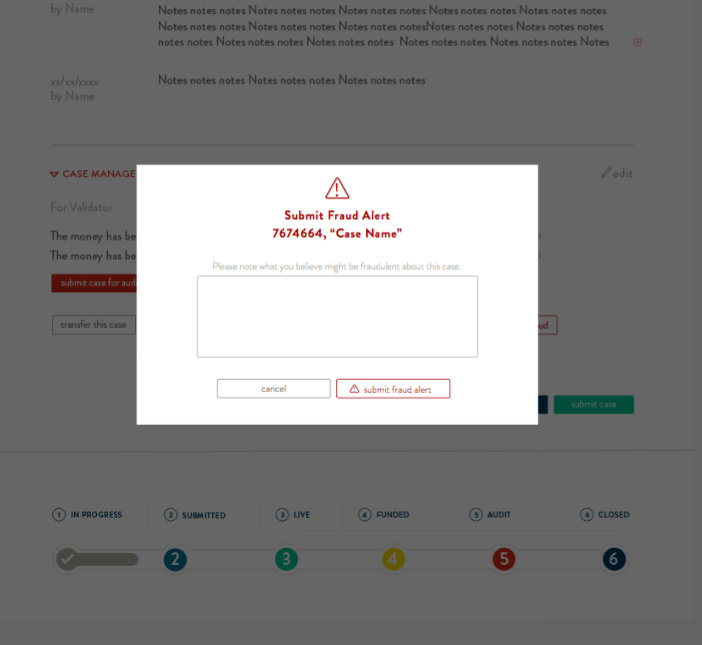 Product Management: BRanding. uI/UX. Internationalization.
In May 2016, I was hired by a Texas-based firm to "infuse some Silicon-Valley hustle" and structure into the design and development of a new charitable giving platform. I was also given the responsibility of overseeing the re-brand and UI. Over the course of 3 months, I led a team of 11 (4 engineers, 4 designers, 3 Business Analysts) in the design and development of a two-sided giving portal for needs in emerging markets (GoFundMe for individuals living on less than $2/day). I organized our first weekly team meetings, conducted market search, led daily scrums with the design team, participated in daily calls with the developers, and oversaw UI design based on the requirements developed by the BAs.
I reduced monthly burn by 30K/month through increases in efficiency, and participated in moving us from zero lines of code to a working beta release in 3-months. I had the privilege of developing and conducting the first product training for 30 end-users from as many countries. The platform is being beta tested in 75 countries as of October 2016.
Founded deliberateLIFE Magazine
In 2012 I returned to my Silicon Valley roots to launch a consumer-facing technology company, deliberateLIFE. The company's first product, a digital magazine app available on iOS and Android, has been downloaded in over 52 countries and boasted a 12% conversion rate with .03% churn.
I went from concept to a live app (and first issue of the magazine) in 60 days. Since then, my team and I have published over 250 pages of original content, and developed other web-based tools for consumers. During our first Community Action, our readers also raised $10K to build a school in Kenya.
Each issue of the magazine focused on a theme and included the following sections: Daily Life, Work, Engage (Community Engagement), In the Know (an in-depth look at a social issue from a domestic and international perspective), Features, Kid's Corner, Travel, and Things We Love (product review).
I recruited and managed over 40 contributors, 12 interns, and a core team of eight. I developed the strategy, presented to over 60 VCs and 100 angel investors, oversaw overall app design, PR and social media, served as Editor-in-Chief, and built external partnerships. The company has been featured in the New York Times, FastCompany, Inc., and the San Francisco Chronicle.
Teach Design Thinking + Social Entrepreneurship to Students
Product Design for Rural Markets
I was hired by Castilleja School, an independent all-girls junior high and high school based in Palo Alto, California, to teach a course on design thinking and social entrepreneurship. The course took place during a visit to Castilleja's sister school in southern Kenya.
We discussed empathetic listening, observation, in-depth market research, ideation, refining our ideas, rapid prototyping, and marketing. After taking a trip to the local market, students applied what we were learning in class to develop 5 new products that could improve the efficiency or ease of being a vendor at the market.
Founded A National Dinner Discussion Series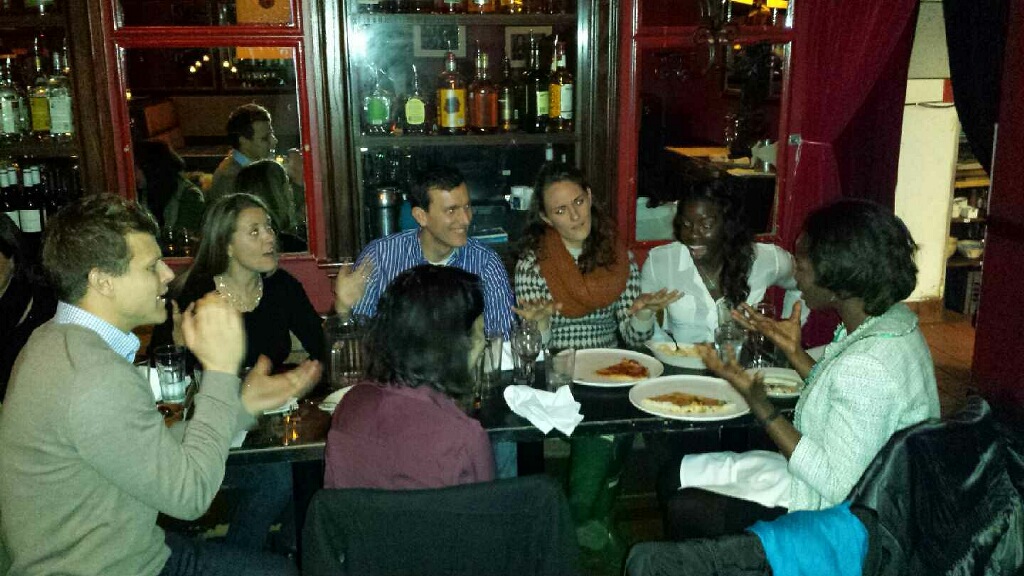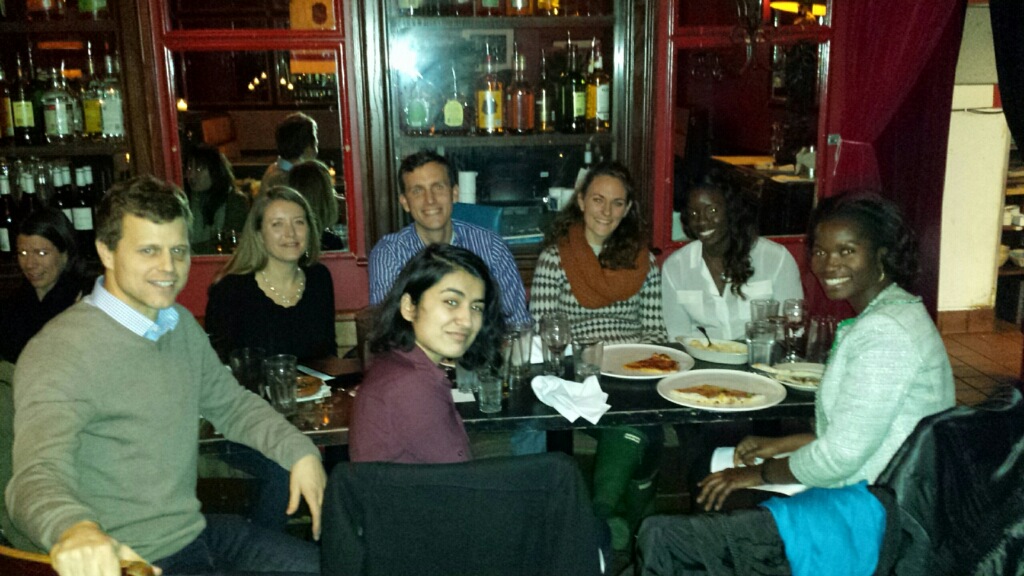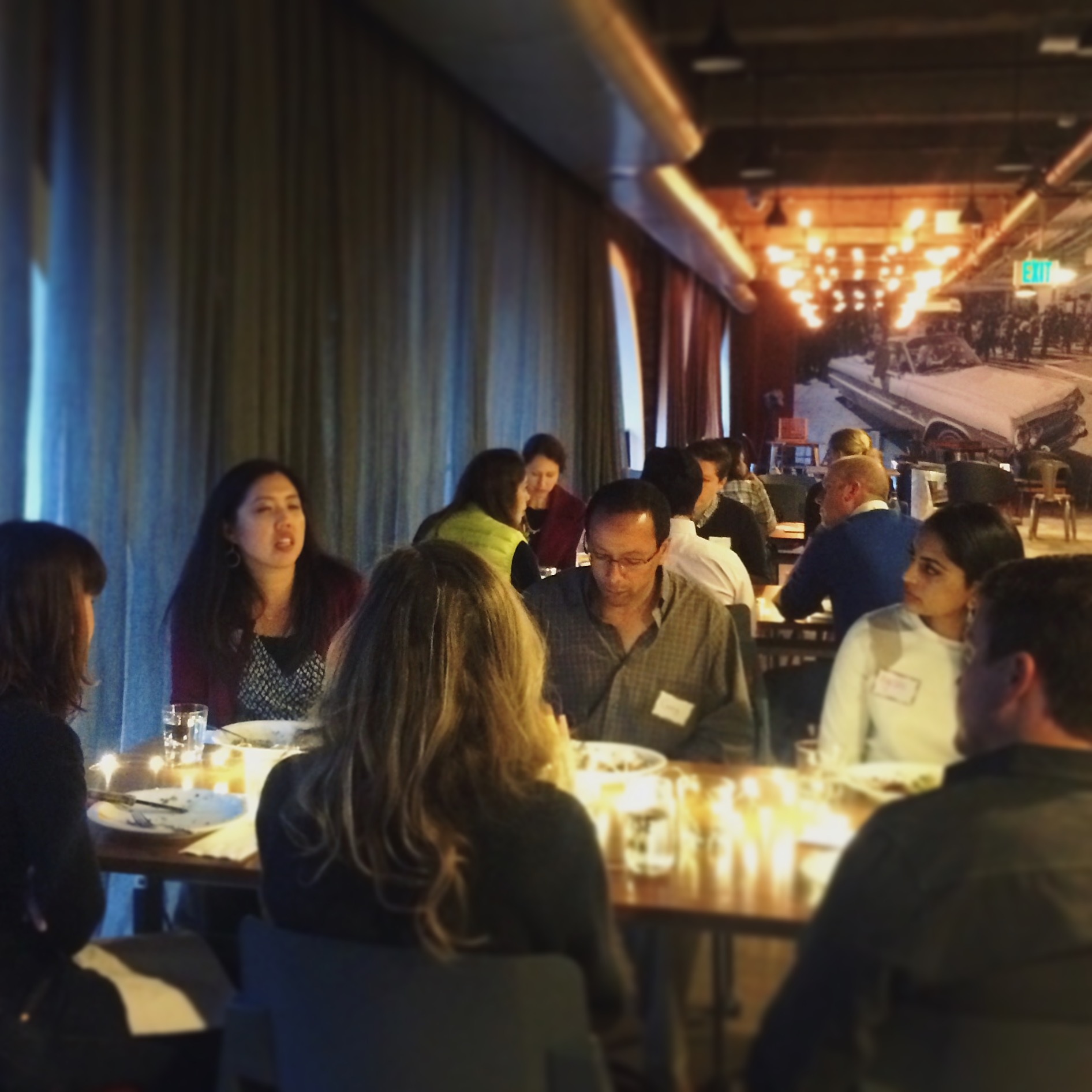 Following the verdict in the Mike Brown murder, protests sprung up in my town (Oakland) and across the country. Feeling the urgent need to take the conversation offline, I posed the question to friends: Who would like to meet for dinner to sit down and discuss what is happening in our country? Within hours hundreds of people had expressed interest and Deliberate Discourse was born. I believe that face-to-face dialog is a simple and powerful way to increase understanding, grow in empathy and discover new possibilities. Our first topic of conversation has been race – our experiences of it, how racism affects our lives and the lives of others, and how we can move through our conscious and unconscious biases to create a more equitable society.
I hosted our first dinner in Oakland, California in January 2015 and have since helped plan and hosted hundreds of people at dinners across 7 cities in the United States. Groups have gathered in San Jose, San Francisco, Los Angeles, Portland, Chicago, and Washington, DC. Read coverage FastCompany and feedback fro attendees. In 2016 I began hosting dinners for corporations.
Redesigned a Health & Wellness App
While working on deliberateLIFE we looked at acquiring a wellness app. The original design included a system based on motivating healthy behaviors, from exercising to calling your mom, through reminders and social reinforcement.
After speaking with a handful of individuals who downloaded the original app, we found one consistent theme in the feedback from people who had downloaded the app but weren't using it regularly – the number of features were overwhelming and it hadn't become part of their daily habits.
I did some quick mock-ups of how we could redesign the UI of the app.
As I considered acquiring their stack and user base, I took a stab at thinking through how we could make the app simpler and more accessible.
The intended audience for this app was wellness departments within large companies like Twitter, MobileIron and Mulesoft.
Consumer Guide Concept (Print)
Example of Product Development Process
Part of deliberateLIFE's mission is to promote conscious consumerism.
To educate and empower consumers to make more informed choices around every day consumption, we developed the initial outline for topical guides, starting with coffee.
With the intention of developing a series of printed guides that could be collected, I mocked up potential color pallets for each guide. Included are a few images we selected for the coffee guide, along with initial illustrations.
The print guides were never brought to life due to funding constraints.
Conduct Design Thinking Trainings
Developing the Library of Tomorrow
I had the privilege of co-leading a design thinking training for the East Bay Library System (Contra Costa County, Oakland, Berkeley, Alameda) with Jessica Munro, the founder of Entrepreneurs by Design. Jessica has worked for IDEO and teaches design thinking at Stanford University. It's always a pleasure to collaborate with her on projects.
Over a six-month period in 2015, we facilitated six workshops. A group of 25 amazing libraries participated in the series, learning the basics of design thinking methodology and developing their own pilot programs within their libraries.
The training culminated in a larger group session with 85 librarians, where our core team led the group in each step of the design thinking process.
Product design & Behavior Change campaign Development
Latrine Redesign and Promotion
My consulting firm was contracted to help Nuru International examine the design of an improved pit latrine and develop a strategy for interfacing with the community in Nyanza, Kenya.
I spent two weeks in July working with Nuru's Kenyan team conducting training on behavior change and collected data that formed the basis of a social marketing campaign for Nuru's healthcare team.
Behavior change communication requires thorough research but creates lasting impact by leveraging existing social motivators and instituting new social norms in the community rather than simply transmitting information.
I oversaw the completion of 65 in-depth interviews with community members. The survey was designed to identify felt needs, financial priorities, health norms, and roles within the home (including who was responsible for capital improvements to the home or compound).
The survey revealed that the patriarch of each family was responsible for capital improvements to the home, which a latrine would be considered, and that the concerns of men and women within the home differed.
By identifying the felt needs of the target audience, we were able to re-frame messaging around the two biggest leverage points: the financial and social status benefits of having a cement slab latrine in your compound. The slogan we developed for the latrine was memorable and also spoke to one of the key selling points: saving money over time. "Buy a NuChoo - Rescue Money!"
Th campaign was a big success. Within the first week of our campaign, Nuru sold 4x more latrines than had been sold in the previous year. Latrines sales offset staff salaries, increasing the sustainability of the program and improving community health and hygiene.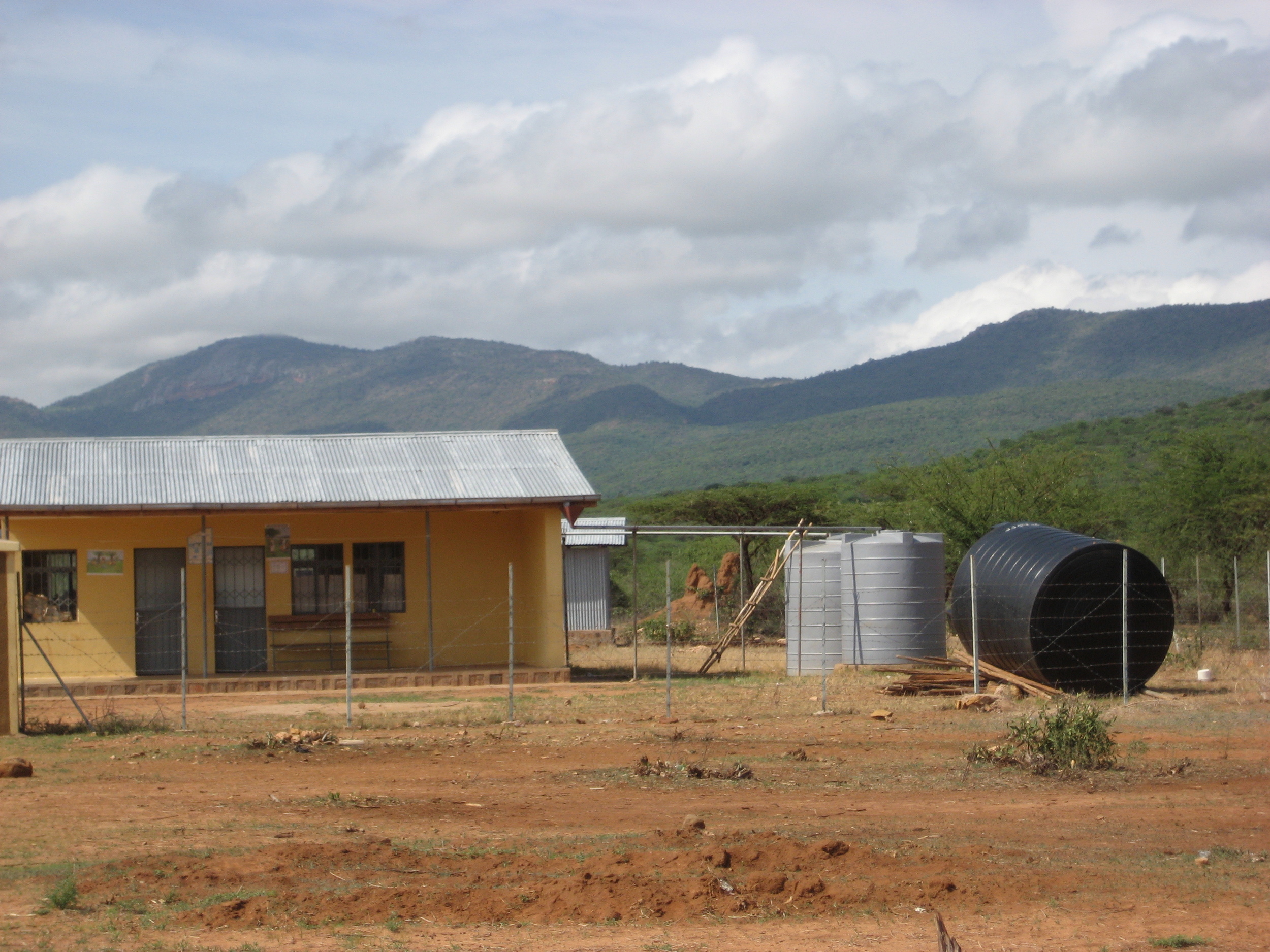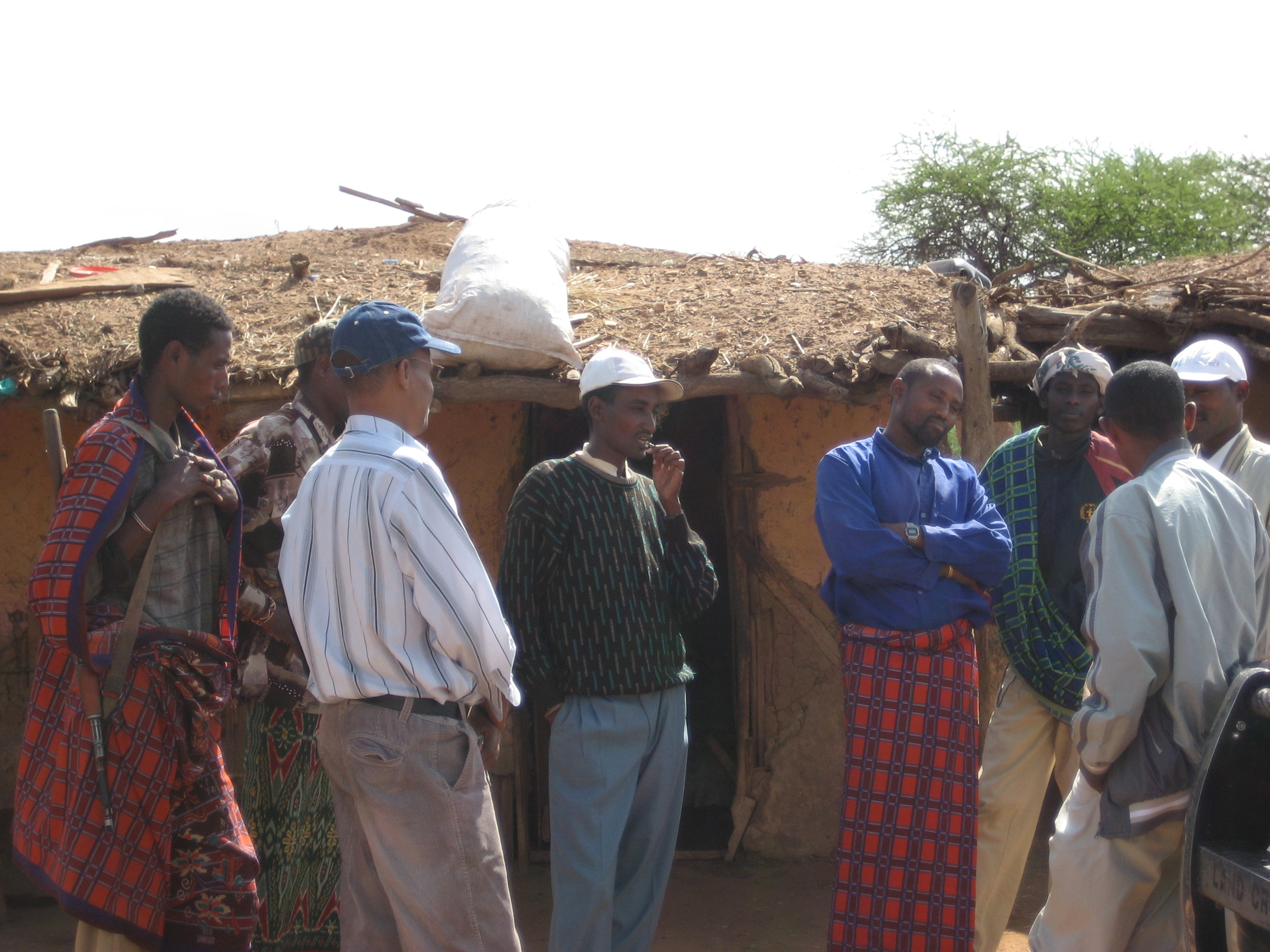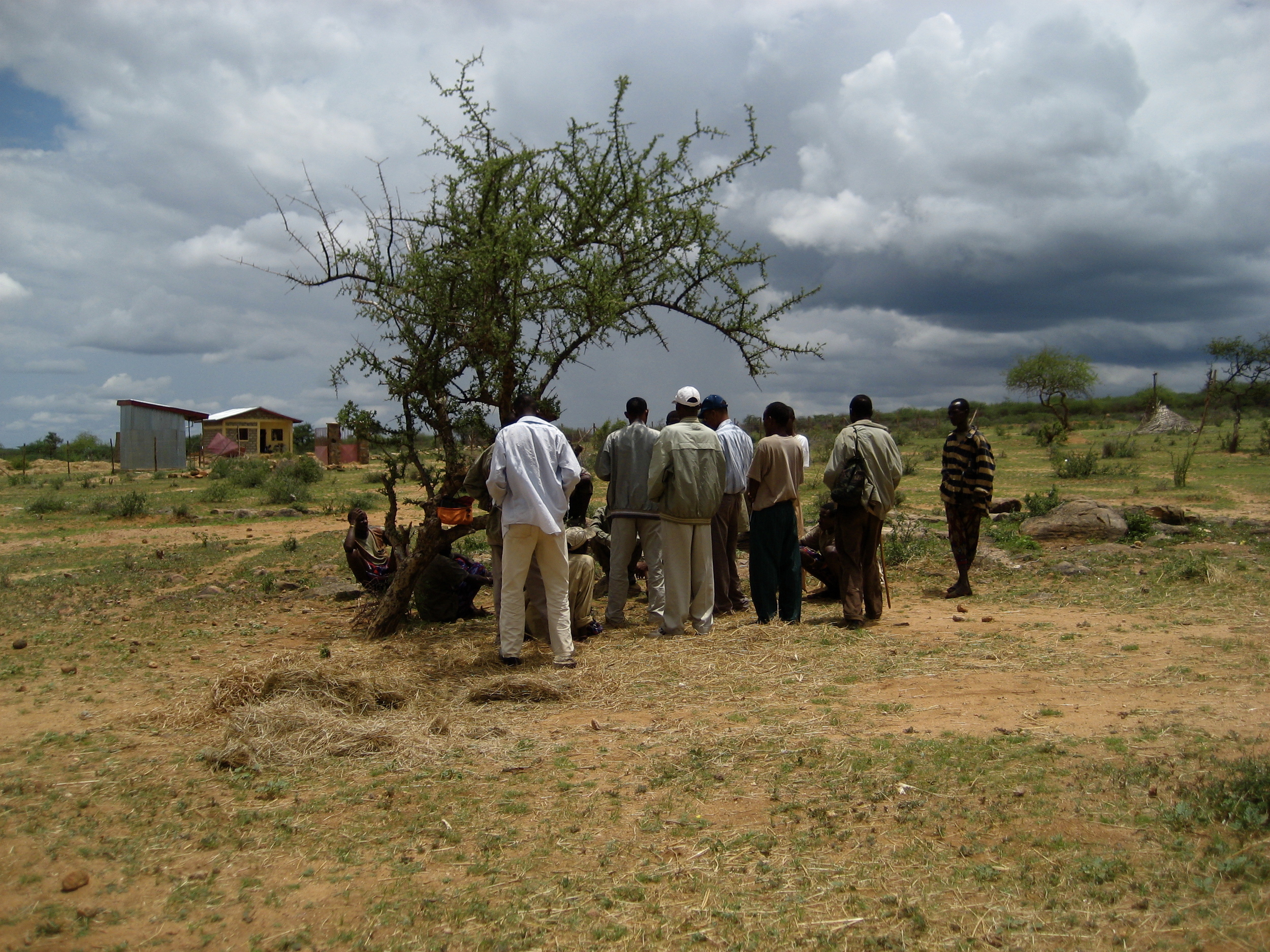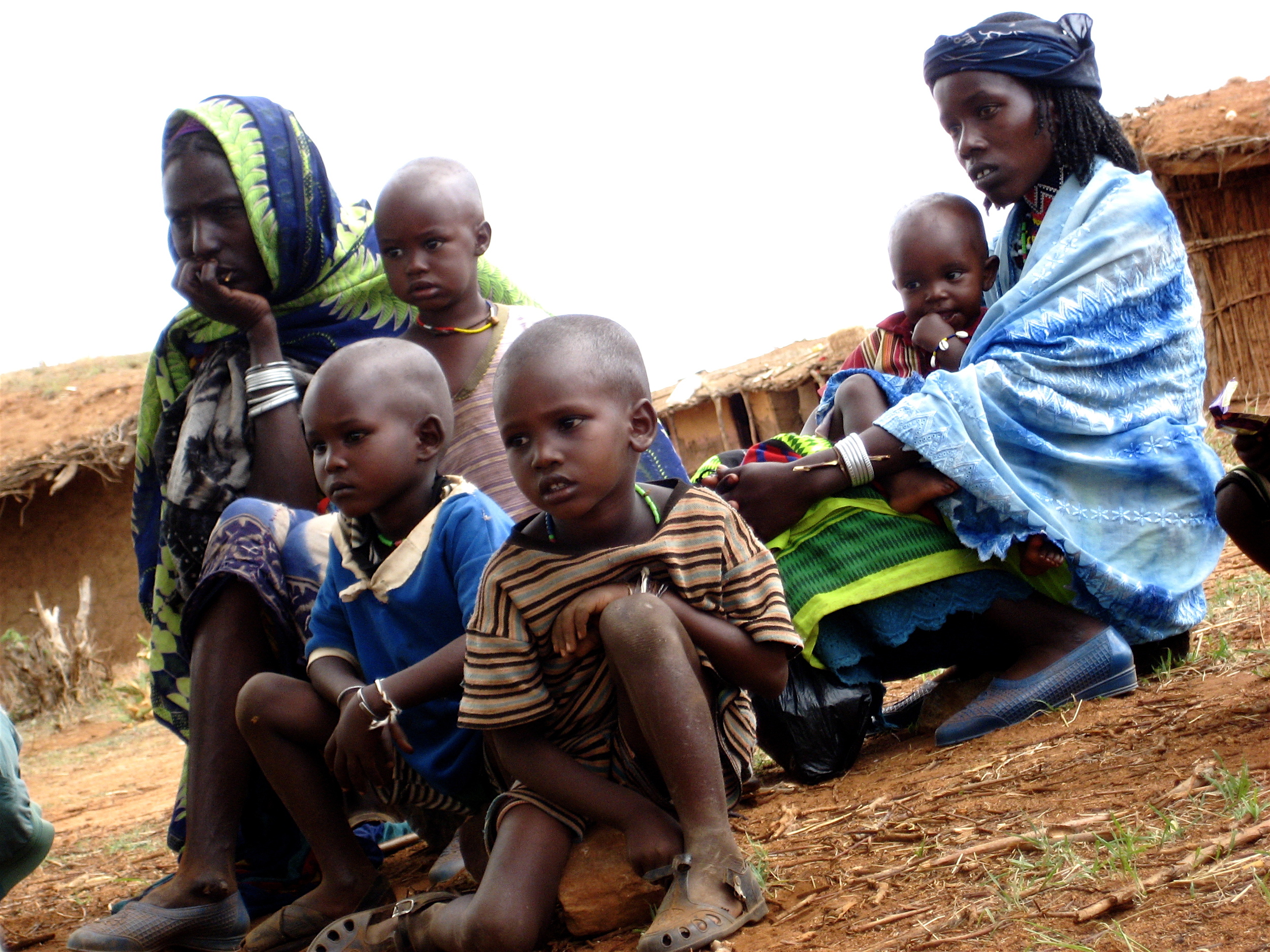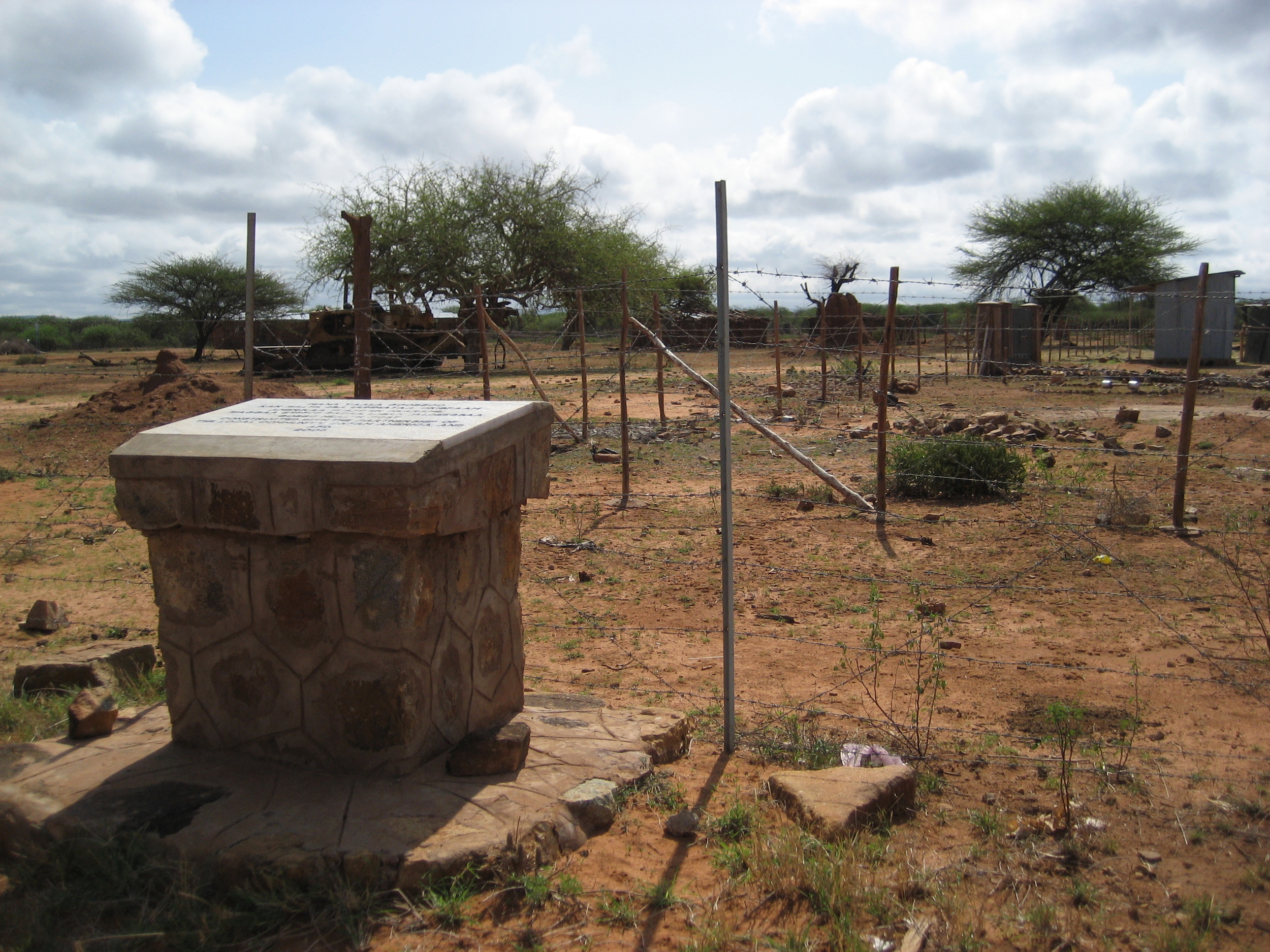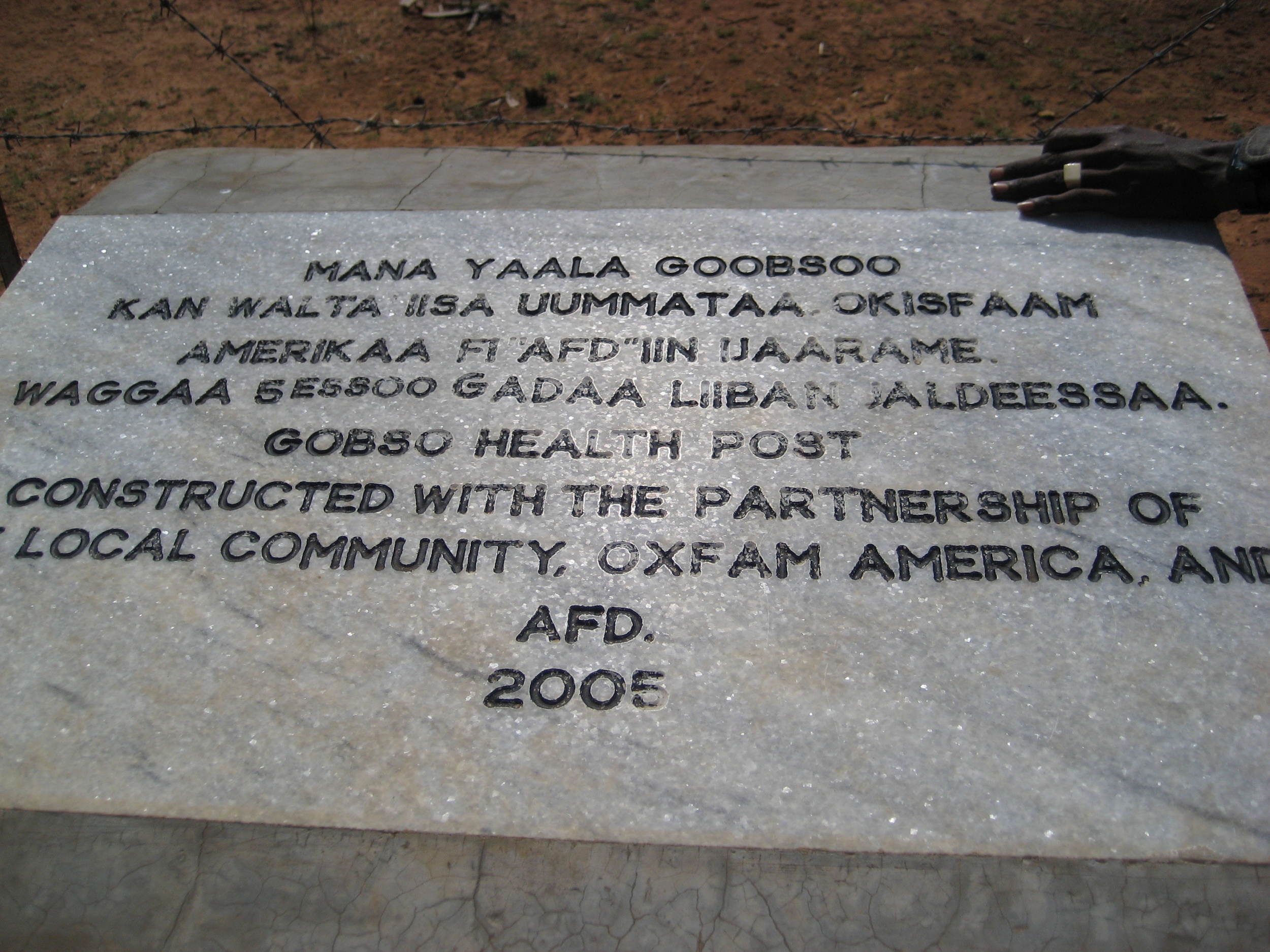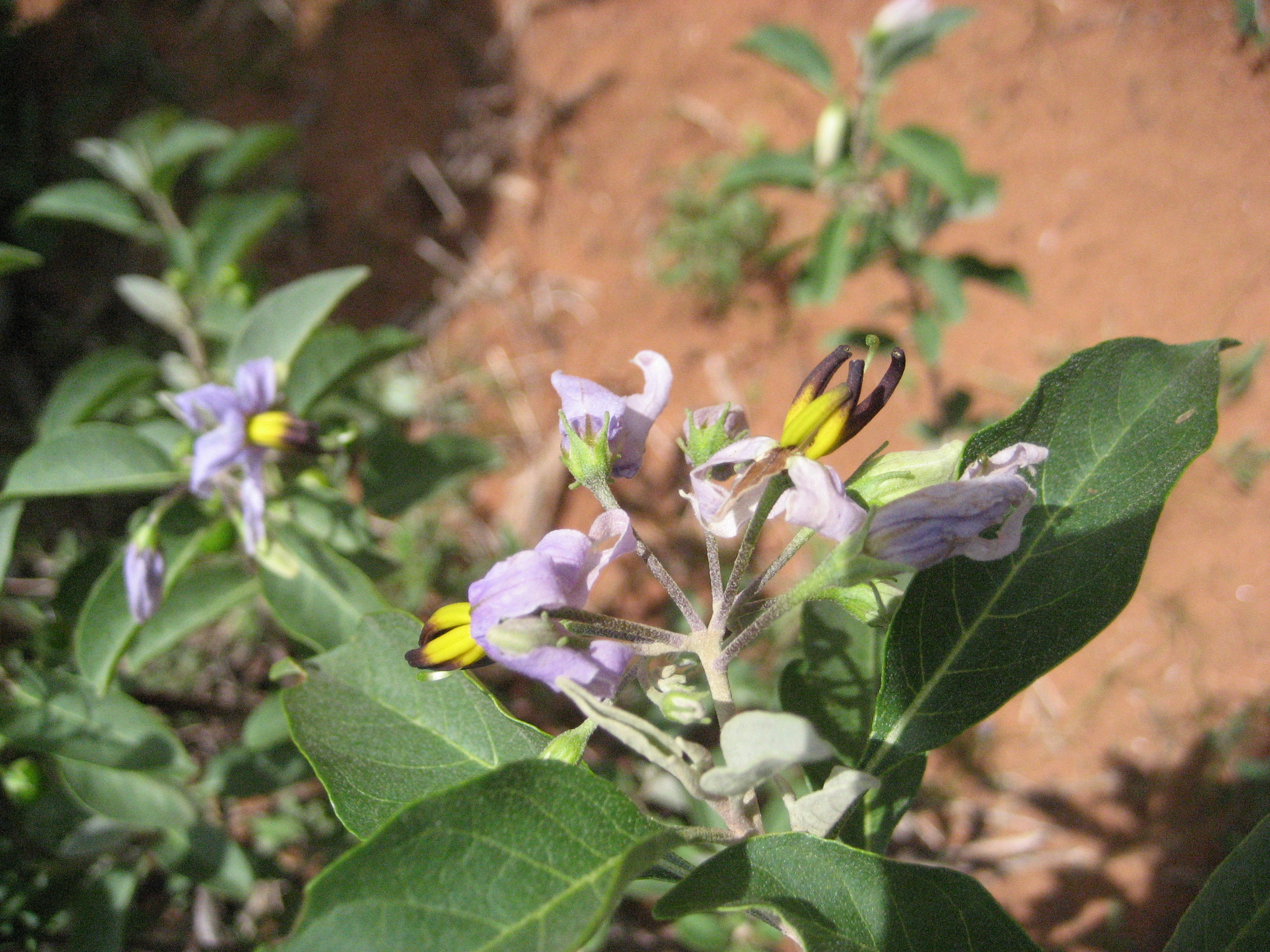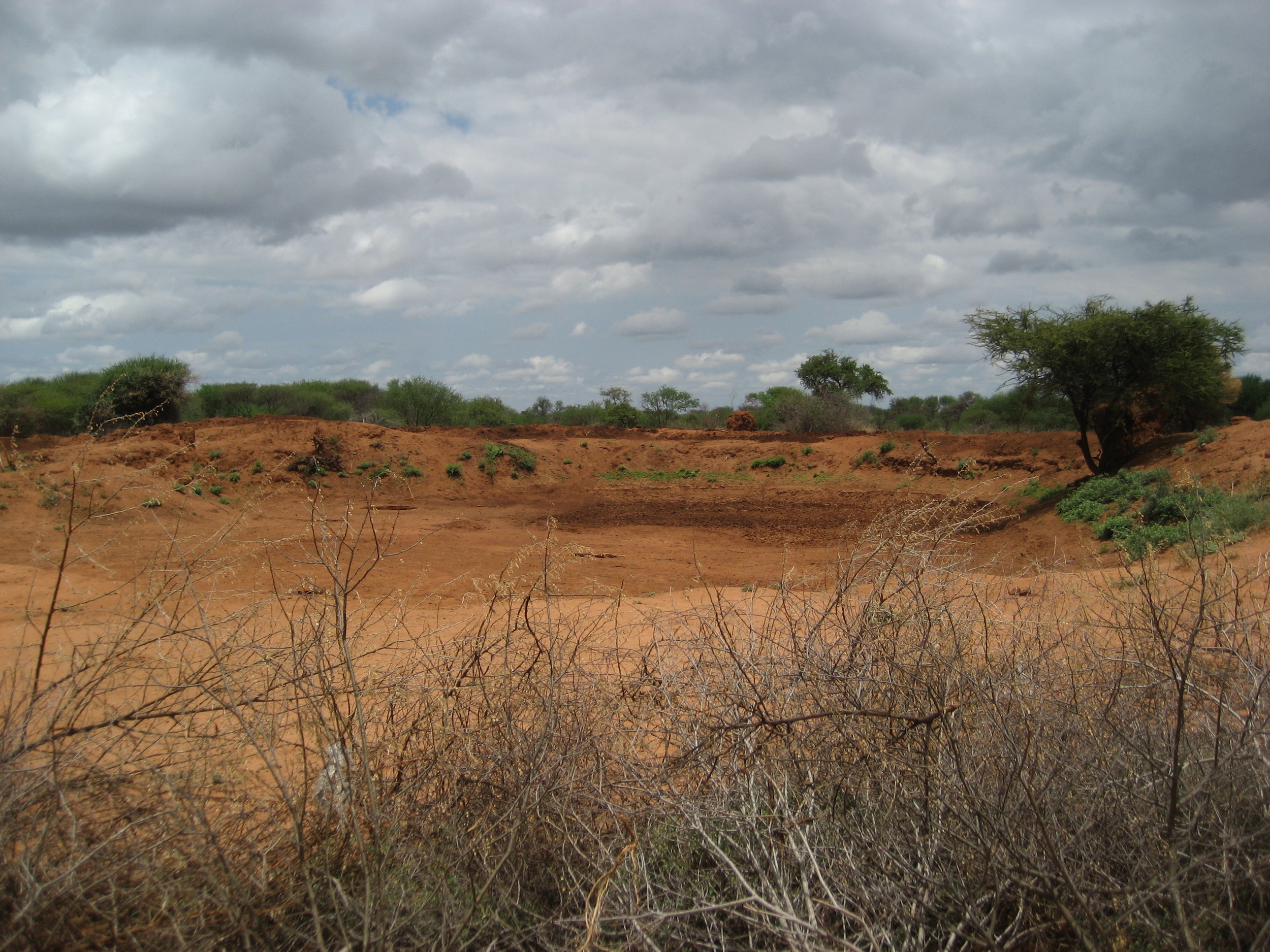 Oxfam America: Humanitarian Policy & Advocacy
The Horn of Africa
I had the privilege of working with Oxfam America from 2007-2008, primarily assisting their Humanitarian Policy Team in Washington, DC.
During my tenure with Oxfam, I spent several months working in Ethiopia with colleagues from the five Oxfam affiliates based in the region.
We met with community leaders, partners, and government officials regularly about the severity of the drought and ways to support pastoralist communities that rely on grass for their livestock.